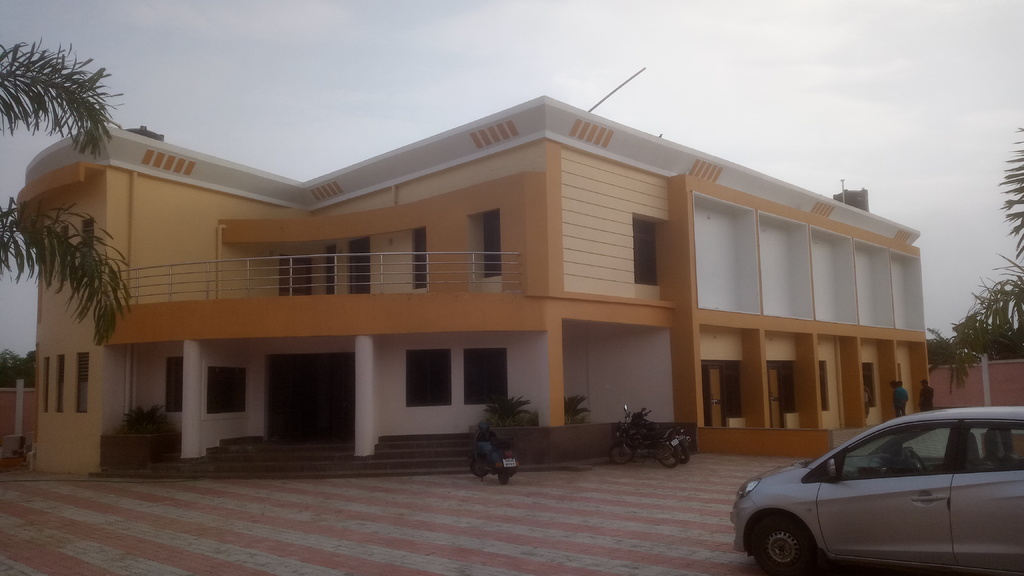 Venue:
Utkal Rangamanch,
Guru Kelu Charan Mohapatra Odissi Research Center,
Xavier Square, Jaydev Vihar , Bhubaneswar.
Core Area
01
Clinical understanding of 20 types of prameha.
02
Recent advances in the concepts of prameha.
03
Prevalence and epidemiology of diabetes in worldwide scenario.
04
Complications of diabetes mellitus and its management through Ayurveda.
05
Gestational diabetes and women care.
06
Juvenile diabetes and its management.
07
Diabetes and eye care.
08
Diabetes and nervous system.
09
Effect of diabetes on kidney and its management and preventions.
10
Management of diabetes mellitus through Ayurveda.
11
Effect of exercise and behavioral therapy in type II DM.
12
Yoga and diabetes.
13
Diabetes and geriatric care.
14
Single drugs and rasashoudhis in management of prameha with research updates.
15
Self-management in diabetes care.
16
Dietary management in prameha (diabetes).
17
Evidence based life style and diet guidelines for diabetes.
18
Life style modification to prevent and control diabetes.
19
Psychological aspects of diabetes mellitus.
20
Role of Panchakrma and sodhana in management of Prameha
21
Role of Pranayama and meditation in management of Diabetes.
Important Dates
Date of Conference
9th & 10th November 2019
Time of registration
7:30 A.M on 9th November 2019
Valediction time
6 P.M on 10th November
Last date of abstract submission
15th September 2019
Last date of full paper submission
30th September 2019
Intimation of acceptance of abstract (Oral/Poster)
10th October 2019
Last date of registration without fine
15th October 2019
Last date of registration with fine
25th October 2019
Fooding:-
Day 1:- Breakfast,Tea,Lunch,Hightea,Dinner
Day 2:- Breakfast,Tea,Lunch,Hightea
Tourism
Odisha Tourism
# Registration Fees Details :
CATEGORY
INTERNATIONAL CONFERENCE
Before 15th Oct.
After 15th Oct.
UG Scholars
Rs.1500/-
Rs.1700/-
Graduate PG &Ph.D
Rs. 2000/-
Rs. 2500/-
International Delegates
Rs.3500/-
Rs.4000/-
Bank Details
Account Name
ASTHAA FOUNDATION
Savings Account No
557310110004604
IFSC
BKID 0005573
PAN No
AAHTA4789M
Bank
Bank of India ,Pokhariput Branch , Bhubaneswar
Regarding Registration, finance & accommodation Contact No
GuruTanaya Manisha
8984410937
Sachidananda Panigrahi
9777389181
Jajnadatta Nayak
8455971761
Email Id
asthaafoundation2019@gmail.com
Day 1 Schedule
07.30 - 09.00 AM
Registration
09.00 - 09.15 AM
Inauguration & Academic Session
09.15 - 10.15 AM
Dr. Radha Kanta Mishra Oration by Dr. Hiten Bhai Vaja
10.15 - 12.15 PM
Talk by Dr. Hiten Bhai Vaja
12.30 - 01.30 PM
International Paper Presentation
01.30 - 02.30 PM
Lunch Break
02.30 - 05.00 PM
Talk by Dr. Hiten Bhai Vaja
05.00 - 05.30 PM
Tea Break
05.30 - 07.00 PM
Inaguration
07.00 - 08.30 PM
Cultural Programme
08.30 PM
Dinner
Day 2 Schedule
06.30 - 08.00 AM
Yoga workshop for Diabetes
08.00 - 09.00 AM
Breakfast
09.00 - 10.00 AM
Dr.Lopamudra Srichandan
Memorial Oration by Dr. Adrish Brahmadatta
10.00 - 11.30 AM
Dr.Hiten Bhai Vaja
11.30 - 12.15 PM
Dr.Hiten Bhai Vaja one to
one with Scholars
12.30 - 01.30 PM
Paper Presentation
01.30 - 02.30 PM
Lunch Break
02.30 - 04.00 PM
Paper Presentation
04.00 - 05.00 PM
Valediction