The heart of Odia people 'Lord Jagannath' bestrides in this historical city along with his Brother , Sister and Wife in Shree Mandir. This is also one among Chaturdhama. It situated 60 km away from Bhubaneswar. It is eminent among all temples, hence is called Shree Mandira. Not only Puri is known for "Jagannathdham" it is also appreciated for its beautiful sea beaches , temples , historic monuments and the world famous 'RathaYatra' where around 10 lakh people join every year.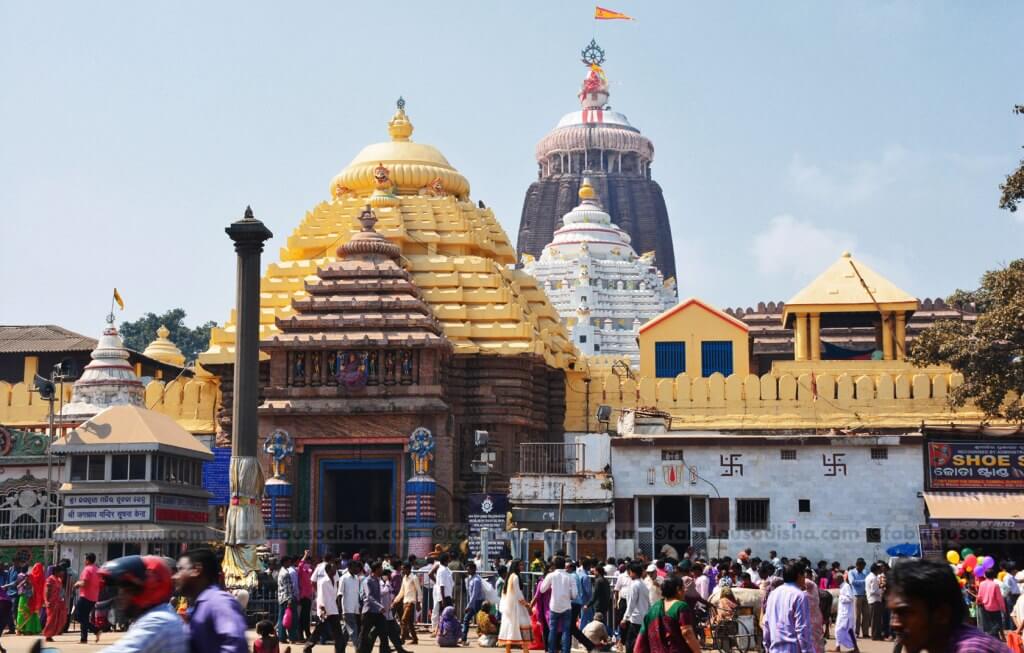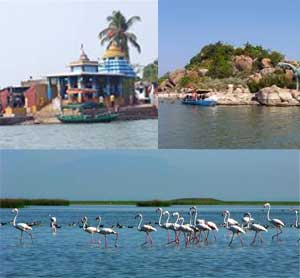 The lake Chilika is the largest salt water lake in the continent. It situated around 90 km from Bhubaneswar. The islands and islets in here are perfect destination for nature lovers. Bird sanctuary "Nalbana" lures around 10lakh birds of 180 species to migrate in winter every year. Here Dolphins, red crabs are also attractions for visitors. The famous "Kalijai" temple lies in this lake. One can be easily astonished by its natural scene. Kabibara Radhanath Ray described its beauty in his famous poem 'Chilika'. Besides nature lovers, adventure lovers won't be disappointed here as scuba diving, Jet skiing etc. are available.
The sun temple, a previous wonder of world, is situated in Puri district and around 62 km away from Bhubaneswar. One can be really mesmerized by imagining its main temple as what we see is only its Mukhasala or entrance. The main temple was destroyed around 15th to 17th century. The Mukhasala is designed like a chariot with 24 wheels and 7 horses. Chandrabhaga beach is 4 km away from the temple. The mouth or estuary of Chandrabhaga River is a very wonderful natural site. The temple of Rama chandi situated here and is very close to Konark.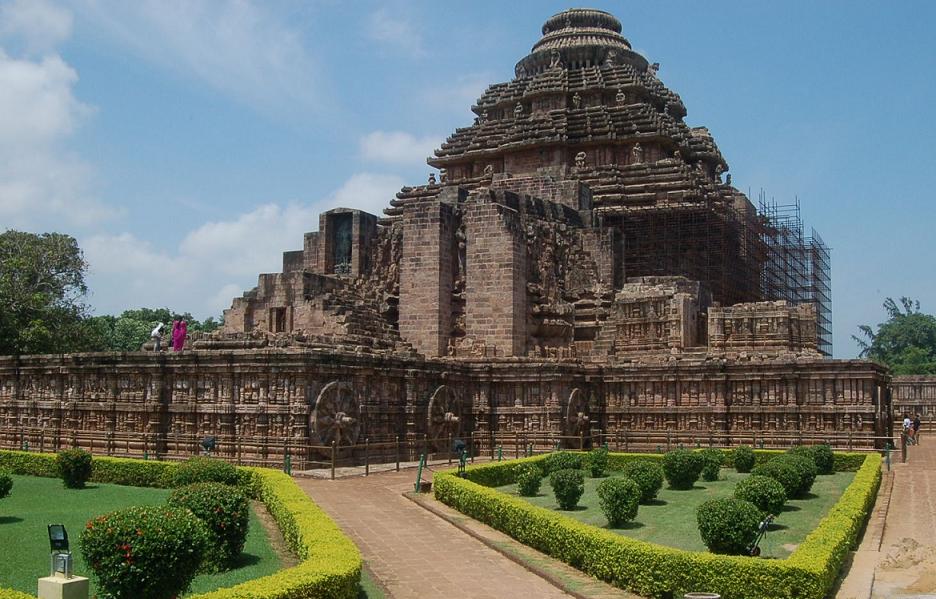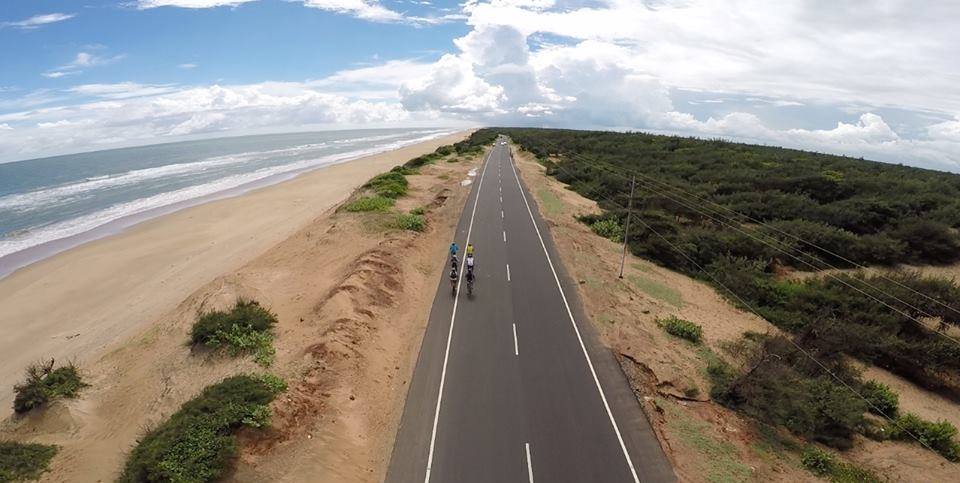 A must visiting 35 km long drive that is from Konark to Puri is one of world's beautiful drives. It goes through Balukhand-Konark sanctuary and beside bay of Bengal shore. This drive gives every visitor immense pleasure .
It is the second oldest temple of Odisha where Lord Shiva is worshiped. It is the biggest destination for Shiva devotees in Odisha. Parshurameswar temple, the oldest temple of Odisha , situated only 900 M away from this temple. Bindusagar , a pond older than thousand years, lies beside Lingaraj temple. An evening laser sound fountain show is organized daily for viewing pleasure of visitors.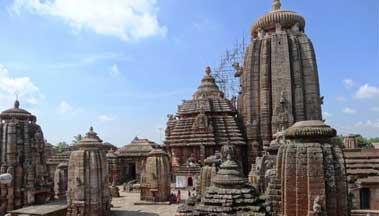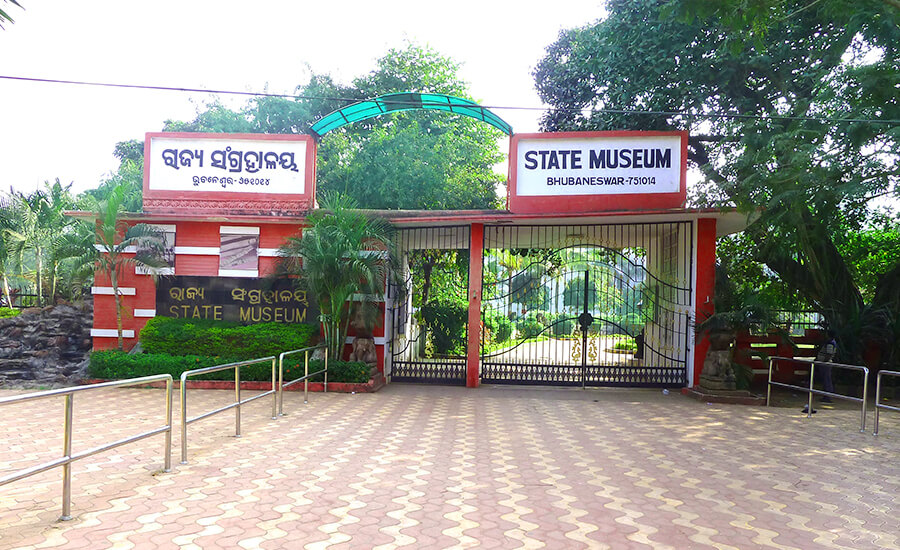 The largest museum of Odisha is situated at kalpana square , Bhubneswar. Here lies Odisha's historical , social , geographical , mythical and ancestral knowledge and antique stuff. Also you can see odisha's tribal costumes, ornaments, weapons, homes etc. Antique coins, weapons, paintings, documents and manymore are offered to enrich visitor's knowledge about then and now Odisha.
It is situated near tankapani in Bhubneswar. It is the only archaeology certified open temple in Bhubneswar. The arts and monuments are very astonishing, 64 Debi are worshiped in this temple.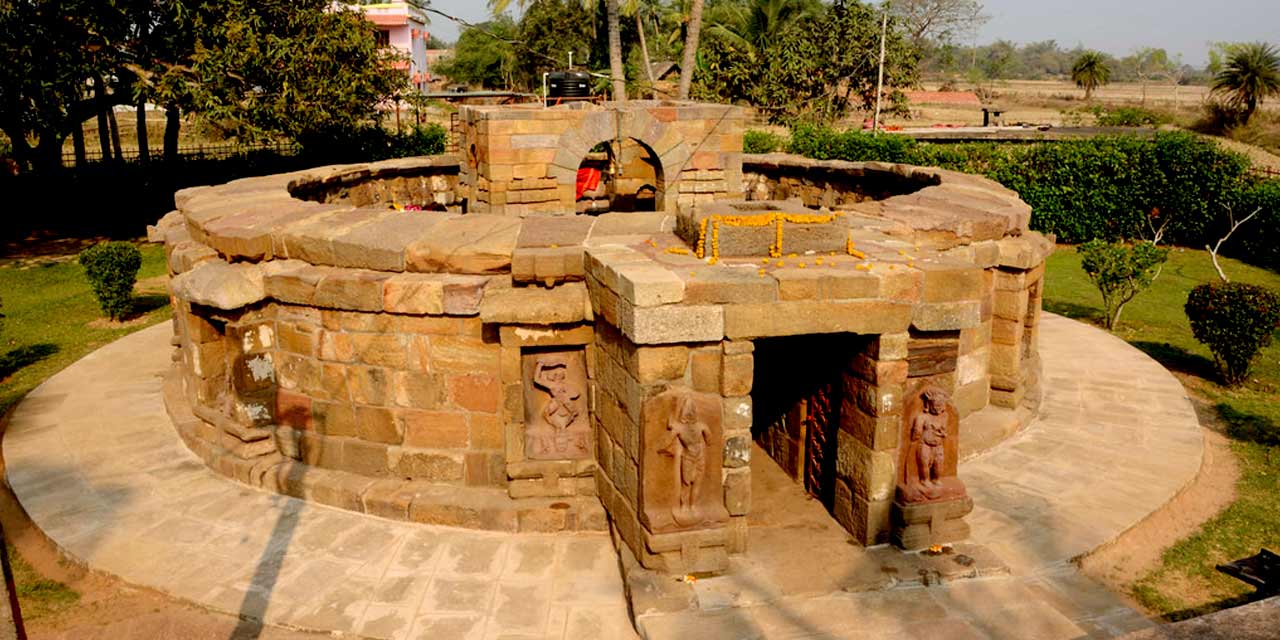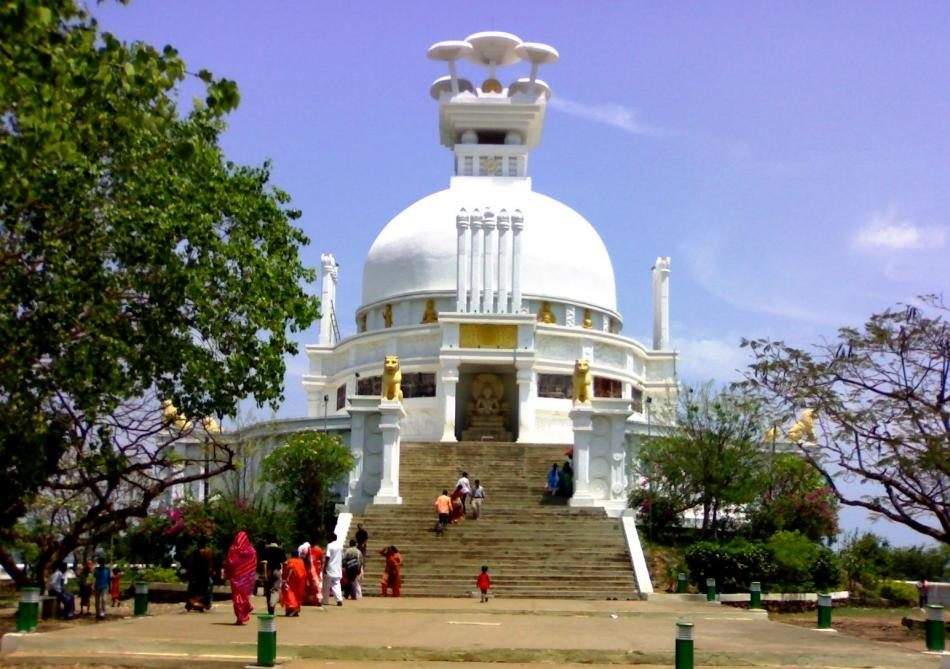 It is situated near Uttara square. This is the monument of peace in Odisha. The historical Kalinga war among Odisha and smart Ashoka was happened here on the bank of Daya River. To remember the conversation of Asoka to dharmashoka , this monument was created.Budhha is worshiped here. Every day at eveninga light and sound show is displayed with the theme of legends of Ashoka.
NANDANKANAN ZOOLOGICAL PARK
It is the largest zoo in Odisha. The main attraction of this place is white tiger. Varieties of animals, fishes, reptiles, birds species along with boating, safari , ropeway lures visitors all over India. It has also a great botanical garden which consists of vast varieties of plants species and rare plants. It is a must visit place in Bhubaneswar.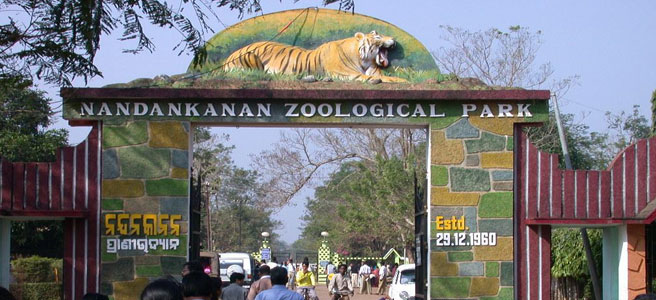 KHANDAGIRI AND UDAYAGIRI CAVES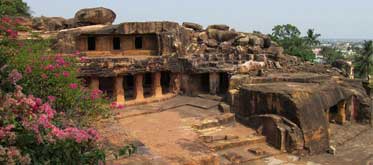 These two adjacent historical places are situated in Bhubaneswar. Old arts and crafts can be seen in these caves. You can get a nice view of the town from the top of Khandagiri.
This is a wild life sanctuary situated near Bhubaneswar. This is famous for elephants. Elephant safari is quite adventures here. There are also Deras, Jhumuka water reservoirs in this sanctuary where you can stay in bamboo huts provided by forest departments at night and feel the forest more closely.